Top 10 Sites for Eco-friendly & Sustainable Accommodation
If you're looking for self-guided, private, or small-group trips that already include sustainable accommodation, we've got you covered! On the other hand, if you're looking to plan your trip completely on your own, accommodation is one of the big ticket items you'll need to book.
Traditional hotel and accommodation booking sites have a problem. If you're a traveler in search of environmentally friendly lodging, you may have noticed what it is: they don't focus on sustainability. "Focus" is actually a strong word – most don't even have a 'green', 'eco', or 'sustainable' filter for their myriad listings.
Yet, sustainable travel options are becoming a more pressing need for travelers as concern for our planet increases.
A 2022 Sustainable Travel Report by Booking.com shows that 81% of global travelers think sustainable travel is important, with 70% saying they would be more likely to book sustainable accommodation. Travelers who stayed in a sustainable accommodation within the last year reported wanting to reduce their impact on the environment (41%), have a more local experience (33%), and treat the surrounding community better (31%). On the other hand, among travelers who did not stay at sustainable accommodations, 31% reported that they didn't even know sustainable accommodations existed. This is down from 36% the year prior, and while it reflects increase awareness and demand for sustainable properties, it also shows a big gap left to fill.
Where the major booking platforms fall short in catering to conscientious travelers, a slew of innovative startups and SMEs (small and medium enterprises) are working hard to fill the gap. And, it's important to fill that gap because accommodation is one of the biggest expenditures for tourists. In other words, if you're booking travel all on your own (i.e. not a multi-day tour package), sustainable accommodation is one of the best ways you can "vote with your wallet" on the type of change you want to see.
We know that sites like Booking.com and Expedia have a variety of great deals on accommodations as well as flights, car rentals, and attractions – making them a convenient option. We also know that many travelers opt for Airbnbs. But, if you want a more eco-friendly stay for your next vacation, keep reading to discover 10 great alternative booking sites.
DISCOVER OUR TRIPS
What are eco-friendly accommodations?
There is no hard and fast rule as to what makes an accommodation eco-friendly. There are numerous rating systems, certifications, and criteria that might be followed by hotels and other types of lodging. One way to distinguish an eco lodging though is to see if they are taking visible and viable steps to reduce their environmental impact.
The eco-travel sites we have listed below make it easier for you to find these types of accommodations. They take the guesswork out so you can save time and get to what you love quicker: traveling!
Top 10 Sites for Eco-friendly & Sustainable Accommodations
Discover the environmentally friendly way to travel in accommodations worldwide.
Accommodations: in Europe
Bookitgreen brings together eco-friendly hotels and other types of accommodations throughout Europe for sustainable travelers. Their accommodations are engulfed in nature and vary from cottages and organic farms, to holiday homes and apartments. You can find their green accommodations in Germany, Austria, Portugal, Spain, France, Italy, and Switzerland.
Each accommodation is rated based on 15 sustainability criteria such as energy-saving lighting and the use of ecological cleaning products. Depending on how many criteria the accommodation meets, it is awarded one to five green leaves. This makes it simple for guests to know how sustainable an accommodation is.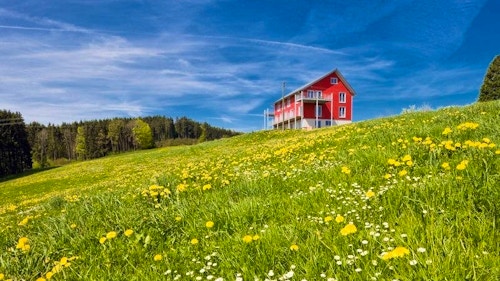 Site experience:
The default way to search is by type of accommodation ("Hotel & BNB", "Holiday Home") which feels a little awkward. You can search by destination though by scrolling down past the fold. When you click on listings, you may be taken to the partner site to book with them directly.
Why book with them?
When you stay in an accommodation listed on Bookitgreen, you save about 6 kilograms of CO2 and 90 liters of water a night. Bookitgreen also plants a tree every year for each accommodation listed on their site. Read more about their approach to sustainability here.
Feel good, Stay green.
Accommodations: Worldwide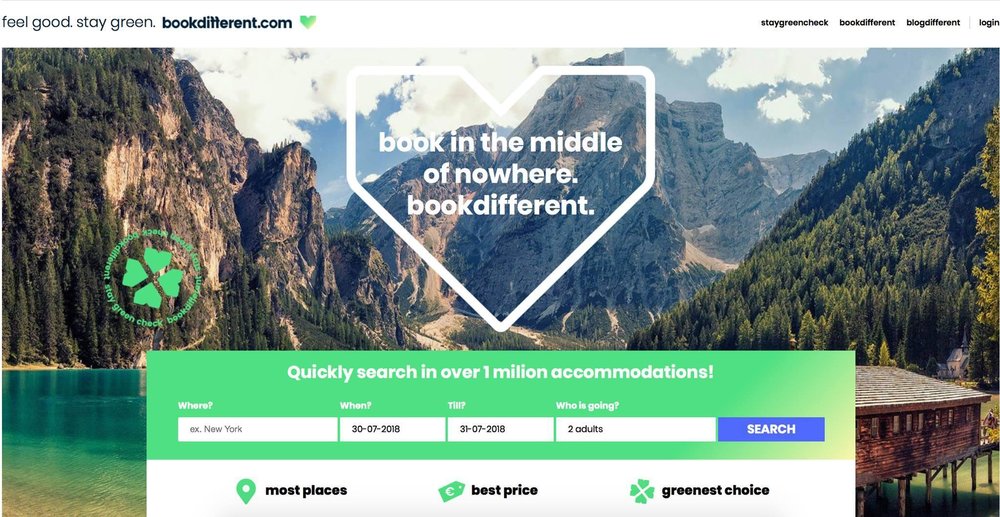 Looking for variety? Then bookdifferent may be right for you!
Founded in 2012, bookdifferent is a Dutch company on a mission to make the travel industry more sustainable. They actually share the same backend database of hotels as Booking.com, but then layer on sustainability indicators.*
With bookdifferent, you can quickly browse one million responsible accommodations worldwide at an affordable price. They use green indicators including eco-labels, a carbon footprint calculator, and a "staygreencheck" score, which ensures that all accommodations are sustainable and eco-certified. This score is calculated based on four pillars of sustainability:
Management:

Effective sustainable management and compliance with the law

Fair & local:

Fair and equal treatment for employees and destinations

Culture friendly:

Respect for local traditions

Nature & environment:

Taking care of mother earth
Site experience:
Search by city, and then sort by the "staygreencheck" score. For each listing, you can see what the carbon impact of your stay will be and which components of the "staygreencheck" they scored well in.
Be aware that some of their listings are marked "no green label" – which is confusing at first glance. This is because bookdifferent does not exclusively show "green" hotels since they share their database with Booking.com.
While not exclusively "green," we like bookdifferent because, in addition to having a huge selection, they work with over 30 of the most common eco-labels as a "gatekeeping" requirement. Hotels must have one of these eco-labels before bookdifferent will evaluate them and assign their own "staygreencheck" score. Furthermore, even for hotels with no eco-label, they still work to provide a carbon footprint indicator for travelers.
Why book with them?
Bookdifferent is dedicated to making sure that all aspects of your vacation are sustainable. They do this by providing travelers with not only eco-certified hotels but also recommendations of responsible destinations and responsible transportation methods.
*Bookdifferent is an affiliate of Booking.com, and they're also a social enterprise (like us!). This means that while they do earn money, their company's purpose is based on "making the travel sector greener."
Earth Friendly Travel
Accommodations: Worldwide
Wayaj is a female-founded sustainable travel platform that offers tools and resources to travelers and tour operators to help them make better ecological choices. They aggregate hundreds of eco-accommodations worldwide for all budgets, and their goal is to help travelers "minimize the environmental impact while maximizing the benefits to local communities."
Their green hotel rating uses the following seven criteria to score the environmental and social impact of hotels and other forms of travel accommodations:
Materials: The reduction of resource consumption and the purchase of more local and sustainable materials.
Community: The promotion of tourism in locations that support the local community, as well as its people and environment.
Waste: Proper disposal of waste and the promotion of more sustainable disposal options.
Indoors: Boost the quality of the interior environment to ensure guest satisfaction, health, and well-being.
Management: Provide a safe, healthy, and non-discriminatory workplace for all genders, races, religions, and social classes.
Water: Reduce the amount of water used and reusing it where possible. As well as the use of natural water sources and wastewater treatment.
Energy: Reduce energy consumption and employ clean, renewable sources for the remaining needs.
Site experience:
The accommodations themselves look amazing, but the listings are limited in comparison to larger booking sites; the trickiest part will be finding lodging in the specific destination you have in mind. That's why we suggest maybe finding your dream accommodation first, and then planning your trip around that!
Why book with them?
In addition to providing accommodations for all types of travelers, Wayaj also offers eco tools to help you on your journey. Their eco tools include a carbon footprint calculator and a selection of carbon offsetting projects you can donate to.
Do More Than Travel
Accommodations: Worldwide
Kind Traveler is a public benefit corporation, and the first socially conscious Give + Get hotel booking and media platform. Booking through Kind Traveler empowers you to "positively impact the communities you visit" by making it simpler than ever to give back and feel good about it when you travel.
They partner with environmentally friendly hotels in the US and worldwide that are making a difference through the promotion of individual wellness, sustainability, and community. Each hotel is given the opportunity to collaborate with a local charity that travelers may choose to donate to.
Here's how it works:
Choose the destination and the hotel

Donate to a charity or cause of your choice

Get exclusive rates on hotels

Explore how to travel kindly
Site experience:
Start your search by clicking "Book Hotel" at the top, since there's not a search bar, then scroll to the destination you want. Current destinations include a handful of major US cities, Mexico, the Caribbean, the Maldives, Belize, Italy, Paris, Guatemala, and Thailand – so this could be a great site to use especially if you're looking for a beachy vacation.
Why book with them?
Travelers unlock exclusive hotel rates and perks upon a $10 nightly donation to a highlighted local charity that positively impacts the destination visited, or to a charity of choice. No need to worry – 100% of donations are given to the charities!
Community Powered Tourism
Accommodations: in Europe

Similar to Kind Traveler, Fairbnb uses a donation model to give back to local communities.
They are a cooperative accommodation booking platform that promotes and funds local initiatives and projects in Europe. For every booking you make with Fairbnb, 50% of your booking fees are donated to a community project in the place you visit.
Fairbnb.coop gives travelers and locals the opportunity to participate in a more responsible and sustainable tourism model. When travelers book through this platform, they're supporting social and ecological projects for a community. Fairbnb.coop works with local authorities to verify hosts, and then stakeholders collaborate to define and prioritize the social projects.
Site experience:
The homepage feels like a familiar, standard booking site and we like that the drop-down only includes cities they have a presence in. Their destinations include 14 major European cities and a few other European regions, which makes their site a great booking option for a sustainable Euro-city break!
Why book with them?
Consider booking with Fairbnb if you're looking for a 'more ethical version of Airbnb'. They are committed to supporting the UN Sustainable Development Goals, reinvesting in local communities, and fairly treating hosts and guests while putting people over profit. Read their full manifesto here.
Where your travel meets your values
Accommodations: Worldwide
Created in 2019, Regenerative Travel brings together upscale, luxury eco-resorts from around the world.
Each of their 53 Regenerative Resorts is selected based on their dedication to environmental and social impact. Regenerative Travel makes certain that the eco-friendly hotels embody six standards:
Honors place: Ensures the lodgings are well-integrated into the local destination and do not disrupt the local environment, history, and culture.
Provides hospitality: Guests are provided with authentic and personalized experiences.
Is inclusive and egalitarian: All people are welcome and underrepresented communities are supported.
Operate responsibly and ethically: Takes into consideration the wellbeing of surrounding communities and ecosystems.
Respects local and global ecosystems: A strong commitment to reducing their environmental impact and monitoring the waste produced from their operations.
Communicates regenerative values & practices: Mutually values Regenerative Travel's commitment to being a socially and environmentally responsible company.
You can filter through accommodations ranging from adventure lodges to cozy cabins, to private villas and luxury safari camps. The listings also have thorough details on how the lodging is making a regenerative impact. Most of the resorts are located in the Americas (seven in North America, seven in Central America, and two in South America), followed by nine resorts in Asia. Regenerative Travel also has unique experiences tied to some of their resorts – such as visiting a cinnamon farm or releasing baby sea turtles.
Don't miss their online magazine which offers unique travel guides, highlights cuisine from around the world, and gives recommendations on style and wellness as it pertains to travel and sustainability.
Site experience:
This site has a sleek, luxurious feel to it. Begin browsing by clicking "Regenerative Resorts" in the top navigation bar, or searching by region in the search bar. Based on the highly curated selection, this might be another site to let your luxurious resort or regenerative experience decide where you book your next trip.
Why book with them?
Sustainable travel doesn't mean you have to skimp on comfort and luxury. When you book with Regenerative Travel, you can discover high-end hotels & resorts dedicated to making a positive impact. If you want to feel good and do good when you stay in an accommodation, Regenerative Travel is the way to go.
Discover the Authenticity of Travelling with Nature at Heart
Accommodations: Worldwide
Ecobnb is a platform dedicated to changing the way we travel. Initially an Italian blog that told ecotravel stories, Ecobnb evolved into a booking platform in 2015. Then in 2017, they received an award for excellence and innovation in tourism from the UNWTO.
From bio hotels to treehouses, they offer a variety of eco-friendly accommodations that follow sustainability requirements. They also pride themselves on helping their guests save an average of 8 kg of CO2 and 302 liters of freshwater each night they stay in an Ecobnb accommodation.
Accommodations listed on the site must meet at least five of 10 sustainability requirements. Some of these requirements include car-free accessibility, water flow reducers, and eco-cleaning products. From the sustainability criteria, Ecobnb calculates the number of trees saved when you book with them using the platform How Many Trees.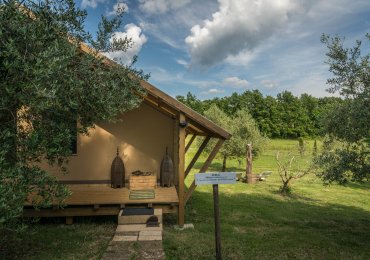 Site experience:
Browse by destination using the search bar on the home page. The listings are concentrated mostly in Italy and France (and in some surrounding countries) – so start with this site if either of those countries is your destination.
Why book with them?
Ecobnb is an award-winning platform with simple-to-understand sustainability criteria. As the 'largest sustainable tourism community,' they are highly accredited and their accommodations have numerous certifications. They also have a "Green, Clean, & Safe" charter you can read here if you want more information on their efforts.
A Booking Site with a Heart
Accommodations: Worldwide in these countries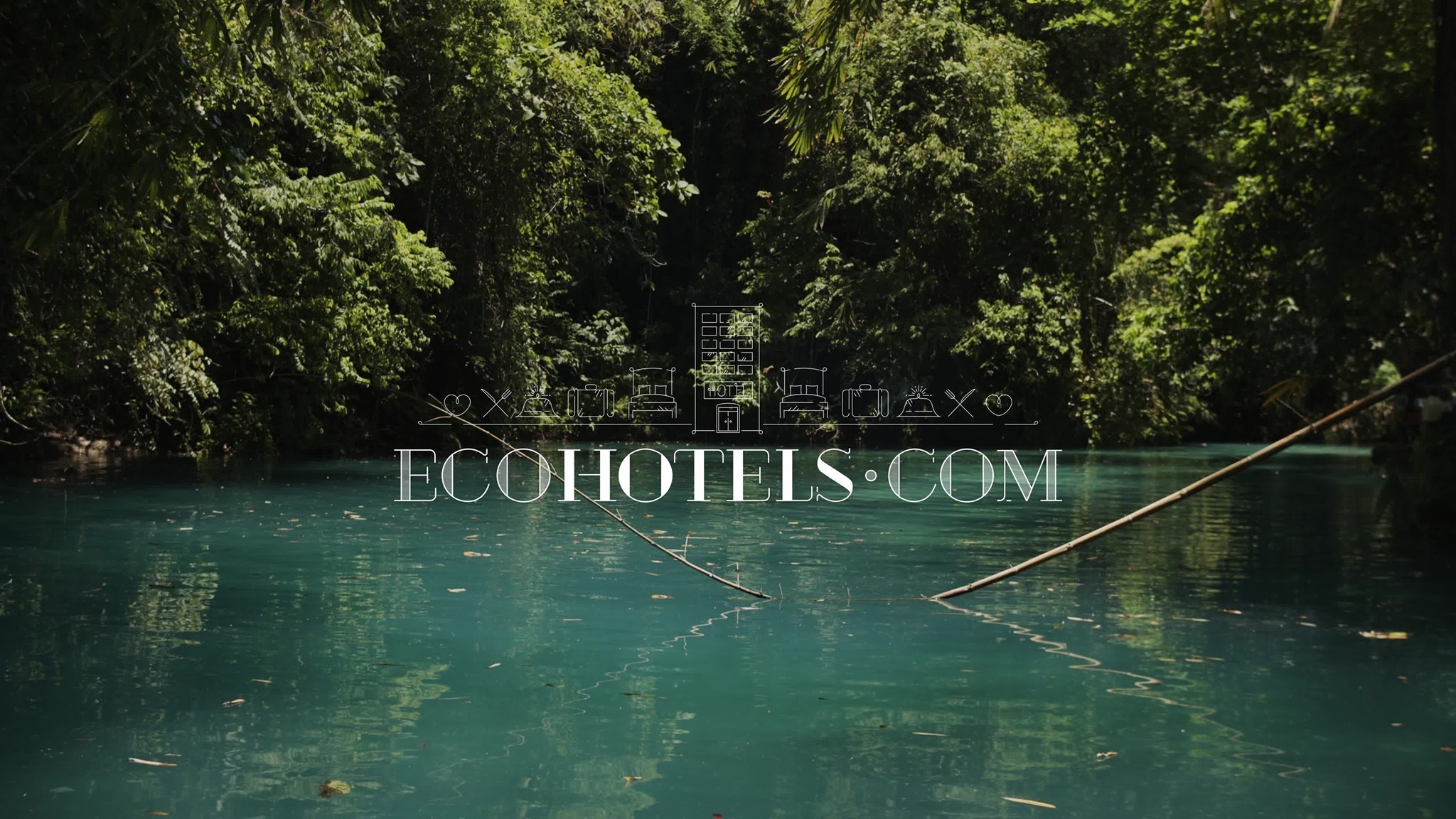 EcoHotels was founded in 2020 with a mission to become a sustainable alternative to the large online travel agencies dominating accommodation booking online. Therefore, they only work with hotels that are eco-certified and are 100% committed to sustainability.
Site experience:
The homepage looks and feels very modern. Search across their more than 20,000 hotels – significantly more than some other eco booking sites – in over 150 countries to find the right fit for you.
Expect to see some big hotel names, and remember that every hotel listed on EcoHotels has obtained Global Sustainable Tourism Council certification (this is the "gateway" requirement) for joining their platform*. It can be difficult to see what types of sustainability criteria, initiatives, or certificates apply to a certain hotel until you're on a search result page or have clicked into a specific hotel listing. For hotels that go above and beyond the GSTC certification, you can open a dropdown to see the sustainability initiatives when you're looking at the listing page.
*In the wake of Covid, some hotels have sincere reasons that have made becoming certified challenging. Hotels that are not yet certified as sustainable accommodations are clearly labeled and have promised to become certified soon, or they'll be removed from the platform.
EcoHotels is committed to supporting reforestation, increasing biodiversity, and removing plastic waste from oceans for every booking made on their site. Despite needing to do some digging to find the specific sustainability information per accommodation, they're still a great option if you're looking for certified green lodging.
Why book with them?
EcoHotels ensures the highest standards when it comes to their hotels. They are committed to giving travelers a good experience and a comfortable stay with sustainability at the forefront. For every booking made, they plant a tree to aid reforestation. They also fight plastic pollution in Bali to help fight their "trash emergency". In collaboration with Plastic Exchange Bali, EcoHotels helps people trade plastic in exchange for rice. Read more about their initiatives here.
Travel Consciously to the Best Hotels in the World
Accommodations: Worldwide

Green Pearls offers travelers unique green hotels from around the world. The eco-hotels listed on their site are chosen based on their sustainable initiatives and green projects. Hotels listed must also fulfill at least 80% of the 14 Green Pearls requirements in categories such as:
Management plan

Architecture

Flora & Fauna

Water Consumption

Energy Consumption

Waste Management

And more
Their 12 environmentally friendly hotel types include boutique hotels, wellness hotels, and wedding hotels just to name a few (they even have vegan hotels!). Vacation rentals are also available if you're looking for a more cozy feel.
Site experience:
Scroll below the beautiful slider to find the search bar. When you search, it will scan all of their hotels, blog posts, sustainable projects, and more. The site is in English but you'll notice a strong German influence (not everything is translated) – and will find the most accommodation options if you're looking to travel to Germany.
Each hotel listing has green icons to indicate an area of sustainability, though it's a little hard to tell what each icon specifically represents. Once you click into the listing, you'll see the Green Pearls score and plenty of details about their sustainability initiatives. There's also a section that provides more context about the lodging, such as if it contributes to a local social project or was rebuilt after a disaster.
Why book with them?
If you're looking for stylish and well-situated hotels and vacation rentals encapsulated by nature and great for all budgets, this is the site for you. Green Pearls helps you to find hidden gems at an affordable price. You can feel great about staying in their hotels since each one supports important regional social, environmental, or wildlife projects.
10. myecostay
Very green holidays in some of Europe's most eco-friendly rentals
Accommodations: Europe

Myecostay aggregates sustainable accommodations that are committed to the local ecology and represent typical, authentic lodgings for the region. Each property displays their carbon footprint and they've partnered with Atmosfair so you can easily offset the emissions from your stay in just a few clicks. Here's what they look for in accommodations partners:
An existing certification, such as the European Ecolabel, or proof of certification being in progress

Organic farms or organic vineyards on the premises

A passion and dedication to sustainable activities, like gardening or eco-construction

Involvement with the local community

Owners that personally lead sustainable lives and are open to innovation
Their properties range from unique stays such as in tree houses, caravans, and chateaux to more standard accommodations in guesthouses, hotels, and apartments. In between, you can also find chalets, cottages, yurts, eco-villages, and more.
Site experience:
From the search bar above the fold, either start by selecting the type of accommodation you want or simply click "search" without setting all criteria. Unfortunately, you can't search first by location – but you'll see the locations of available options as soon as you click "search." You may notice that the majority of their listings are in France, with additional selection in Spain, Italy, Switzerland, Belgium, Germany, Poland, Wales, and Ireland.
Click the plus sign for "more filters" to better search by location and a few other factors such as fully certified properties, accessible accommodations, pet-friendly lodgings, and more. Once on a property's page, you can see information on their carbon emissions and sustainability criteria in addition to standard descriptions and pictures.
Two things to note: to book an eco-accommodation, you will need to submit an inquiry, so the booking won't be instantaneous. Also, the booking calendar when you make an inquiry doesn't always match the availability calendar listed further down the main page.
Why book with them?
Myecostay takes sustainability very seriously, and it shows! They had a great range of sustainable accommodation options, many of which have received multiple awards for achieving and maintaining such high standards. The transparency around carbon emissions and sustainable criteria is really helpful, especially for travelers who love to know more information than just whether or not a property is sustainable. Another thing we love is that they promote stays of a minimum of three nights, which is well-aligned with the principle of 'slow travel'.
Which booking site is best for you?
You can't go wrong when booking with any of these eco-friendly accommodation sites. But, if you're wondering which website you should use, it depends on what matters to you most and what you're looking for on your next vacation.
Do you prefer a modern hotel in the heart of the city or a rustic vacation rental in the countryside? A secluded beachfront resort or an eco-lodge surrounded by lush greenery? Or, maybe you're still not sure. Here are our takeaways to help you decide which sustainable accommodation site(s) may be best for you.
Based on what you're looking for:
Vacation rentals

: Ecobnb, Fairbnb

Eco hotels

: Kind Traveler, Ecohotels, Green Pearls

Luxury getaway

: Regenerative Travel

A little bit of everything

: Bookitgreen, Bookdifferent, Wayaj, myecostay
Based on where you're going:
Bookitgreen

: Western Europe (Germany, Austria, Portugal, Spain, France, Italy, & Switzerland)

Bookdifferent

: Worldwide, 1M+ listings

Wayaj

: Worldwide, hundreds of listings

Kind Traveler

: Popular US cities and states (about 10 of each), 8 select global destinations

Fairbnb

: Major European cities

Green Pearls

: Germany

Regenerative Travel

: Worldwide, 50+ listings

Ecobnb

: Italy, France

EcoHotels

: Worldwide, 20K+ listings

myecostay: Mostly France, but also Spain, Italy, Switzerland, Belgium, Germany, Poland, Wales, & Ireland
Based on what each eco booking site is doing to help the planet:
Bookitgreen

: Each traveler saves on average 90 liters of water and 6 kilograms of CO2 per night. They also plant a tree every year for each accommodation listed on their site.

Bookdifferent

: Travelers can search for plastic-free accommodations and they also offer recommendations to help travelers become more responsible.

Wayaj

: They provide travelers with a carbon footprint calculator and carbon footprint projects to donate to in order to reduce their CO2 emissions.

Kind Traveler

: When you book with them, a $10 nightly donation will be given to a charity of your choice.

Fairbnb

: 50% of booking fees will be donated to a community project in the destination you visit.

Green Pearls

: They make sure that each accommodation follows at least 80% of their 14 sustainability requirements to ensure that it is truly sustainable.

Regenerative Travel

: To join the platform, hotels must follow a rigorous application process and must abide by the six sustainability criteria, which include respecting the local & global ecosystems.

Ecobnb

: They calculate how many trees you save when you stay in one of their accommodations.

EcoHotels

: For every booking made, they plant a tree to combat deforestation.

myecostay: They integrate awareness and action for carbon emissions on each accommodation listing.
DISCOVER OUR TRIPS
This post may contain affiliate links. This means that we may receive a small commission, if you purchase something from a partner site, at no additional cost to you.
You may also like…